FASTER aims at educating on adaptation to climate change in the management of natural resources. Over the three years of the project, global work towards this objective has been done under the Capacity Building Pillar.
The complete educational program consisted of the following pivotal activities: Training Activities, and Mobility program. The main goal obtained was increasing the level of human resource development and the potential of scientific staff within INRGREF, and therefore promoting research excellence. A series of introductory focused and specialised training courses and short-term staff exchanges were organised and conducted. During the educational courses, young researchers and students were able to gain valuable knowledge and experience in the environmental and agriculture fields and make their own contribution to the development of adaptation to climate change.
The impacts and achievements of the capacity-building pillar are substantial and include the quantitative results, conclusions and lessons learnt. Some of the goals achieved are:
Tailored training activities have proven vital for setting the basis for enhancing INRGREF Research Excellence, access to international competitive project frameworks and international ranking.
Multidisciplinary approaches to develop solutions to climate change have proven essential.
A high number of women engaged in the programs.

The sudden outbreak of Covid had essential effects on the planning and management of the activities. Still, the

flexibility of involved partners made it possible to reach project objectives

with combined online approaches.
You can read the full results achieved in the document "Capacity Building Initiatives: lessons learnt and future prospects". Download it here: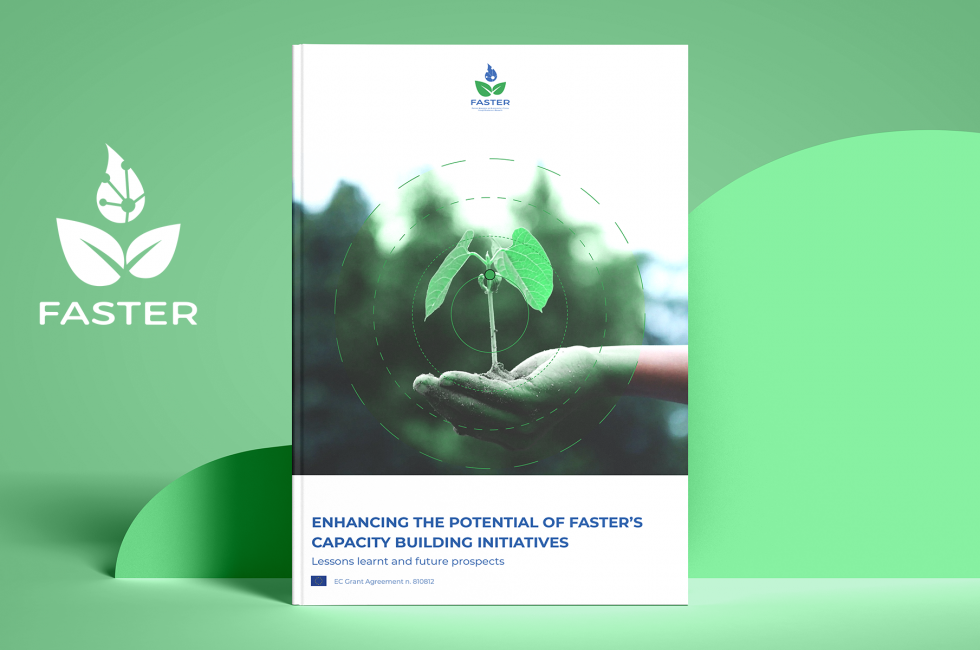 To learn more about FASTER's Final Conference, follow #FASTERH2020 on Facebook and Twitter

---
Subscribe to our Newsletter to stay informed about the activities carried out by the project.