FASTER launched the first year of its Mobility Programme in April with three different INRGREF students and staff visits to Lund University.
📅 15 April – 3 May 2019
📍 Lund University, Lund (Sweden)
With the objective to enrich PhD projects, assist to local training and develop future collaboration, one Researcher and two PhD students from INRGREF had the opportunity to do short-term visits to Lund University. In the framework of their exchange, they met and worked with local qualified professors in land and water management.
April 15-24 2019: Dr Fethi Bouksila, Researcher from INRGREF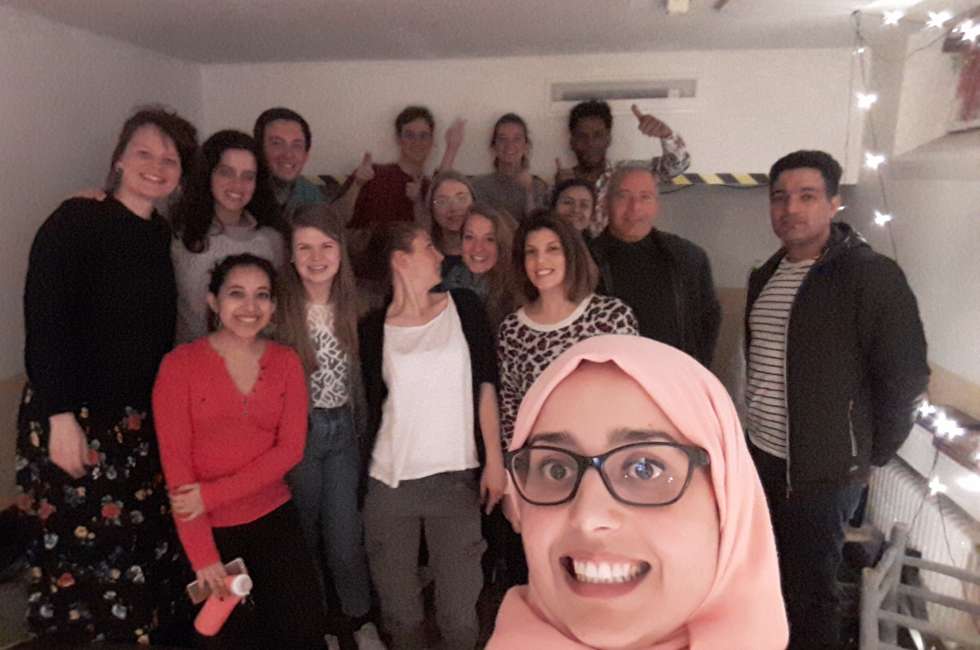 Dr Bouksila met with Prof. Ronny Berndtsson, a researcher from Lund University and Acting Director of the Center for Middle Eastern Studies.
During the exchange, the two researchers discussed improvements regarding data treatment and result by PhD students for joint publishing in international journals, and future possibilities of collaboration within project proposals and scientific article writing.

During a visit to the Center for Middle Eastern Studies (CMES), Dr Bouksila discussed with master students the Tunisian water context before and after the revolution.
Overall, discussions with colleagues from the Department of Water Resources Engineering, in particular with Profs. Ronny Berndtsson, Cintia Uvo and Magnus Persson allowed him to strengthen his scientific knowledge on water and soil resources management under climate change.
April 15 – May 3 2019: Sana Bouguerra and Nesrine Zemni, PhD Students from INRGREF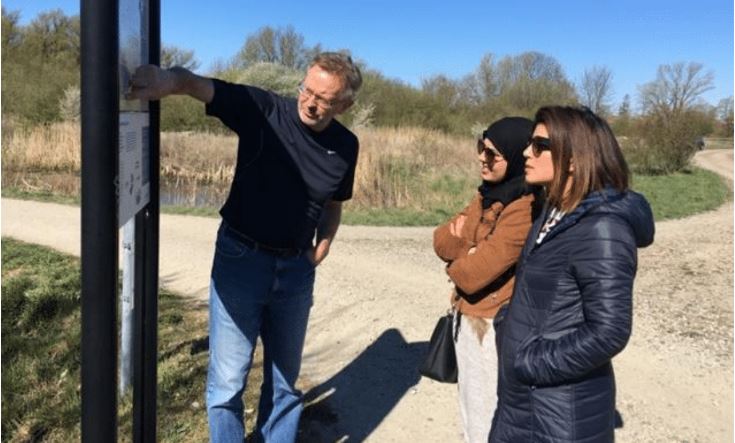 Sana Bouguerra collaborated with Pr. Cintia Bertacchi Uvo on climate variability and trend for more than thirty years of measurements, in the Rmel river basin located in the northeastern part of Tunisia, using Mann-Kendalltest and R software. She got initiated to various climatic models and already planned an article related to the connection between precipitation trends and different climatic modes.
Nesrine Zemni collaborated with Prof. Magnus Persson, analysing data on soil infiltration experiments performed at INRGREF. Their exchange led to the writing of an article on soil infiltration experiments and the performance of the 5TE sensor.
All the participants of this first session of Mobility agreed on the positive experience and output it brought to them. These visits make possible and easier the exchange on scientific topics as well as methodologies adopted to respond to common challenges. Face-to-face interactivity improves the quality of scientific research, but also human relationships and therefore is very positive for collaborations and research in general.
The Mobility Programme will continue in July with more staff exchanges already planned to take place at CREAF.
---
What is the FASTER Mobility Programme?
One of the main objectives of the project FASTER is to increase development of the human resources and build capacity of scientific staff within INRGREF on:
(1) adaptation to climate change in land and water management; and
(2) research skills, internationalisation, innovation and leadership to improve research excellence, innovation capacity and scientific quality of the institution.
To do so, The FASTER mobility programme aims to organise a minimum of nine visits by INRGREF staff and at least three PhD students to European collaborative centres, as co-directed by European institutions over three years. Short-term visits (1 week to 3 months) by staff will take place under two different programmes, depending on the experience of the visitors.
---
Click here to learn more about the FASTER Mobility Programme
---
To learn more about how we improve #ResearchExcellence, follow #FASTERH2020 on Facebook and Twitter

---
Subscribe to our Newsletter to stay informed about the activities carried out by the project.