Participants discussed the selection of topics of interest for the realization of a set of factsheets on climate change adaptation solutions.
📅 13 February 2020
📍Tabarka, Tunisia

The H2020 project Faster has amongst its objectives to set up one Living lab in order to test specific Farm Advisory System solutions targeting the complete series of actors in the farming chain in the North-West region of Tunisia. The solutions found will be converted into practical knowledge: a series of FAS Living Lab Factsheets.
The latter will detail possible solutions (adaptation strategies, technologies, etc.) to address the major challenges on adaptation to climate change identified by working groups of active members in the agricultural sector.
Following field visits, meetings and workshops, the consortium organized another preparatory meeting on the 13th of February in order to keep the process going. Particularly, this workshop aimed to inform the participants about:
The whole Living Lab process.
The Living Lab objectives.
The Living Lab expected results.
How to co-produce the FAS Living Lab factsheets.
The identification of lab leaders and potential group members
Construction of thematic groups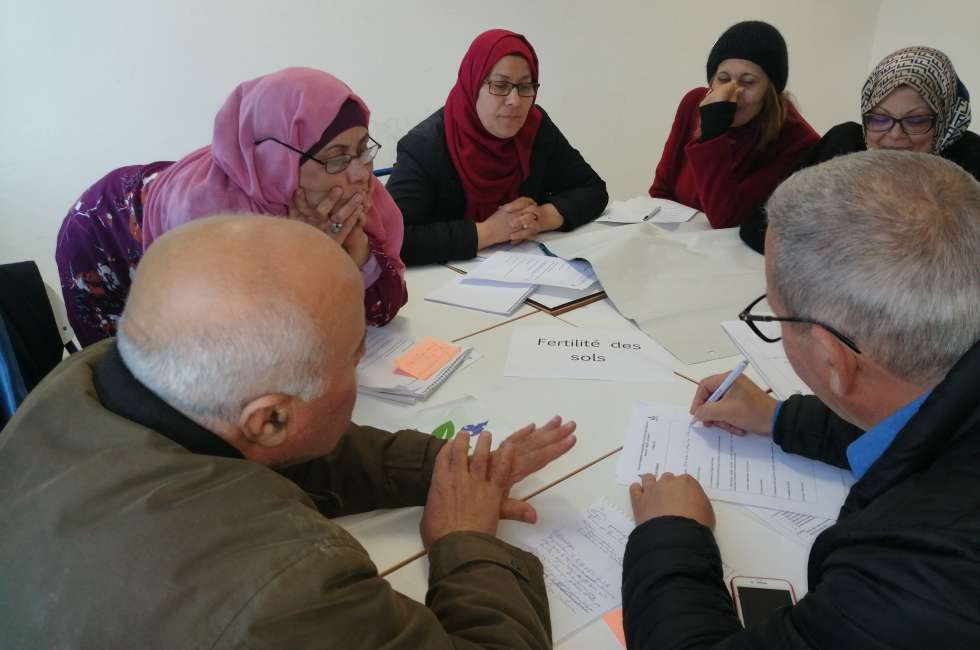 Following an introductive session about Faster Living Lab process, the 100+ participants split into distinct groups of interests to concretely work on the challenges addressed. To do so, they were provided draft versions of factsheets in order to visualise the format of the future output. The documents facilitated will support the participants to address their adaptation solutions on the topics they were assigned.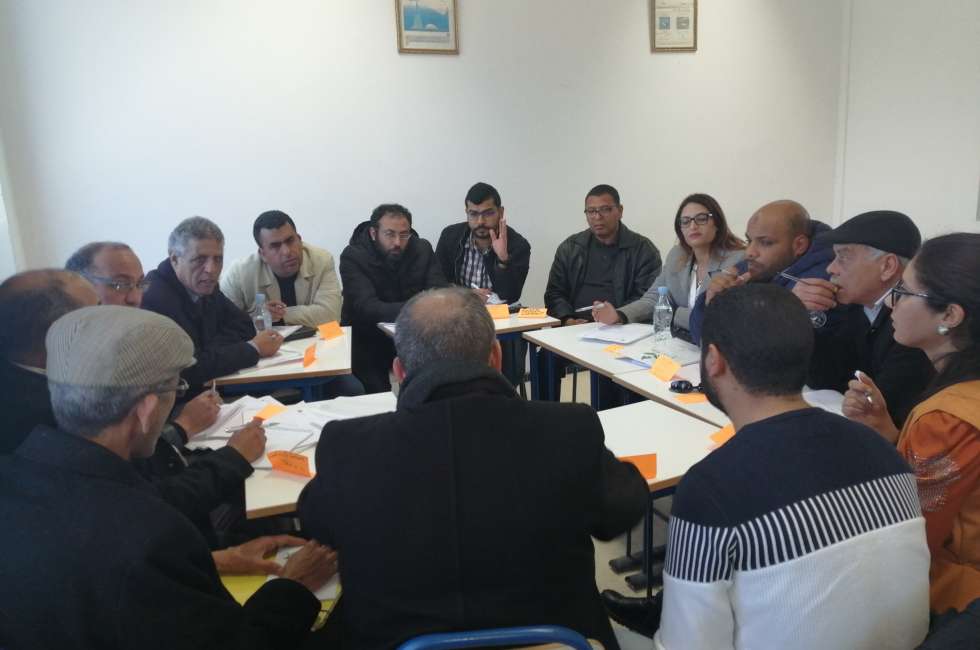 The following initial 13 topic-groups were selected during the preparatory meeting: soil erosion, soil fertility, land use, supply and infrastructure, water economy, water governance, floods, droughts, water quality, forest exploitation, forest management, forest conservation, silvopasture, livestock management and invasive species fishing.
The content of the FAS Living Lab Factsheets will be finetuned during the next Faster FAS Living Lab workshop to be held on 23 March 2020 in Tabarka, Tunisia.
---
What is the FASTER Living Lab?
Launched on October 2019, the FASTER Project's Living lab focuses on knowledge transfer on adaptation to climate change strategies between researchers in the field of water, soil and forest management, and practitioners engaged in Farm Advisory System in Tunisia.
FASTER is fostering the collaboration of multiple experts and stakeholders in adapting Tunisian agriculture to the impacts of climate change through Farm Advisory Systems (FAS).
The Living Lab aims to:
Integrate research results on adaptation into FAS. The living lab aims to enhance the knowledge exchange between researchers and practitioners from the agricultural sector on solutions to adapt to climate change.
Improve FAS as a tool for adaptation. The living lab aims to foster addressing concrete challenges of current FAS to provide tailored support to farmers for facing the impacts of climate change.
---
The FASTER FAS Living Lab process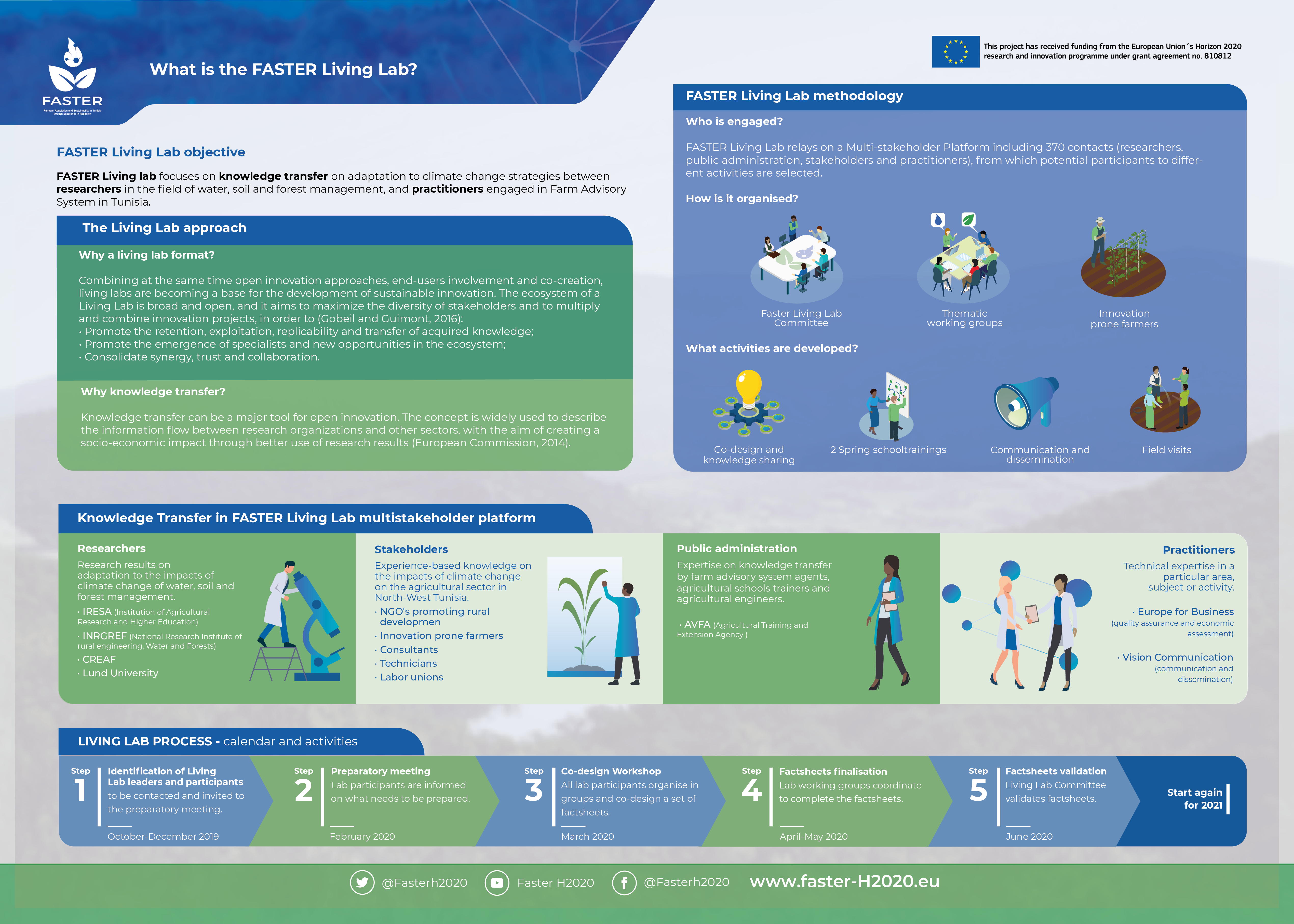 ---
---
To learn more about how we improve #ResearchExcellence, follow #FASTERH2020 on Facebook and Twitter

---
Subscribe to our Newsletter to stay informed about the activities carried out by the project.