📅 7 March 2020
📍 Borj Touil region , Tunisia
As part of World Water Day, the FASTER team, in collaboration with Lions club Ennasr, organized an info day for pupils and young generation of the primary school of Chaker Neighborhood at Borj Touil region (Tunisia) to raise awareness on the importance of Water and its role to play in the Climate Change adaptation.
The participants, pupils between 9 and 11 years old, were informed on the topic of water and climate change and could then exchange with researchers from INRGREF involved in the FASTER project.
The main themes considered were water resources cycle and the climate change impacts.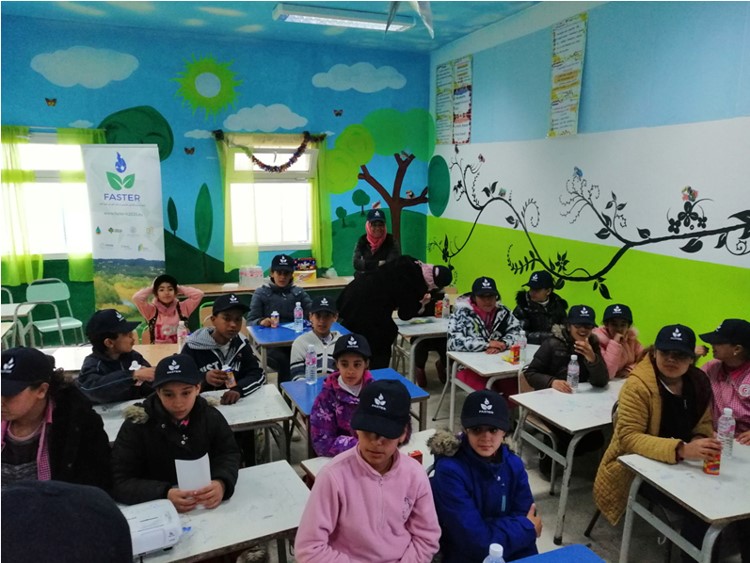 During the activity, the FASTER members presented two different documentaries on valuing water resources and climate change to the young students.
After the screening, the pupils had the opportunity to ask all their questions to the researchers and fulfill their curiosities on the topics presented, which led to some very interesting discussions.
The children showed strong engagement and proactivity expressing their ideas and sharing their visions on the aspects of water resources and climate change in their own environment.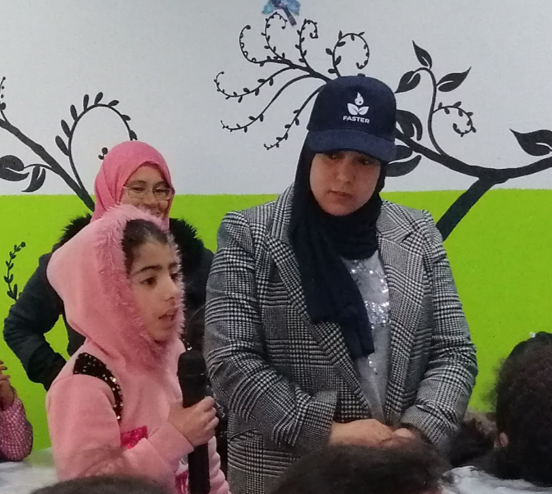 They discussed together on the importance of water in their lives, and on the actions and changes of behavior they need to take to preserve this precious resource, with some very encouraging learnings and perspectives for the future.
The event gathered about 50 participants, including 40 pupils aged between 9 and 11 years and 10 teachers and organizers.
---
What is the World Water Day ?
On the 22nd of March 2020, was celebrated the #WorldWaterDay 2020 to raise awareness on the importance of water.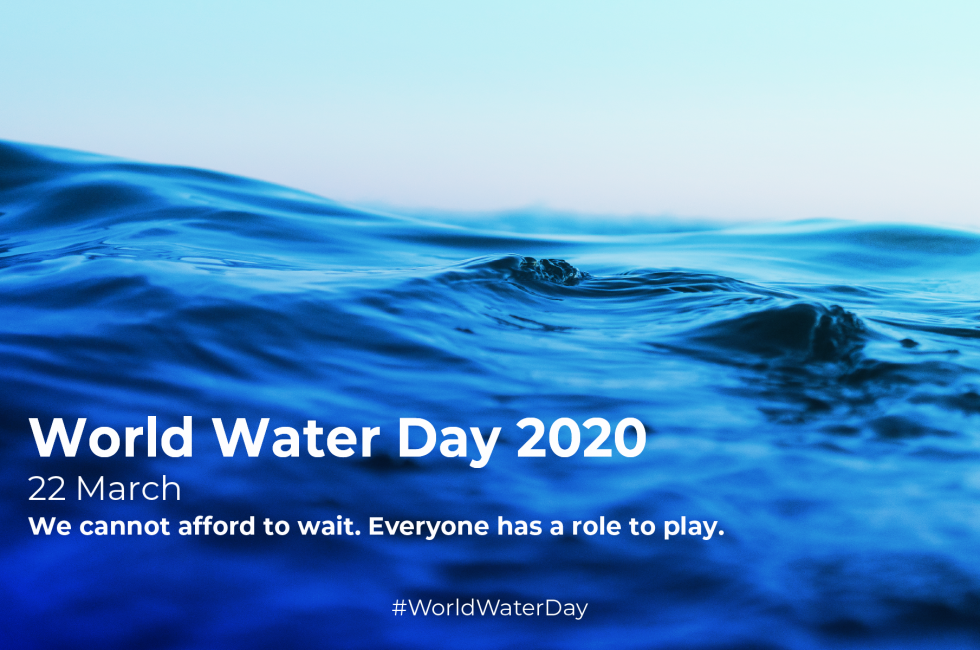 The UN-Water organizes this global awareness day.
This year's theme, 'Water and Climate Change', explores how water and climate change are inextricably linked, and puts forward the messages that:
✅ We cannot afford to wait. Climate policy makers must put water at the heart of action plans.
✅ Water can help fight climate change. There are sustainable, affordable and scalable water and sanitation solutions.
✅ Everyone has a role to play. In our daily lives, there are surprisingly easy steps we can all take to address climate change.
Explore this year's theme and browse inspiring stories on the official website of the World Water day.
---
To learn more about how we improve #ResearchExcellence, follow #FASTERH2020 on Facebook and Twitter

---
Subscribe to our Newsletter to stay informed about the activities carried out by the project.