📅27 September 2021
📍 Online Meeting
During its 3 years of project, FASTER has been working hand in hand with its partners to crowdsource efforts and shape sustainable practices in the agricultural sector. As a member of the European Bioeconomy Network, FASTER is committed to stimulate the awareness of bioeconomy in the area through mutual learning.
Following this aim, FASTER partner Europe for Business participated last September 27 in the online event BIOEAST – Foresight Conference, which offered further findings of the BIOEAST Foresight Report. This initiative evidences the importance of sustainable bioeconomies, one of the pillars of the FASTER project, as a crucial aspect to achieve climate neutrality by 2050.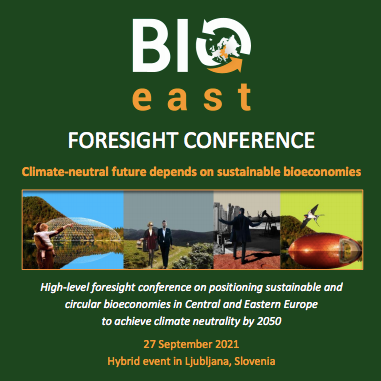 The Foresight Conference gathered more than 40 experts to debate about sustainable and circular bioeconomies in Central and Eastern Europe. Starting with two discussion panels about the results and potential outcomes of the report, the conference was followed by seven parallel thematic sessions on different topics, ranging from food systems and forestry to bioenergy and freshwater.
A core aspect of the FASTER project is to support excellence in the research on adaptation to climate change in land and water management. The participation in the Foresight conference benefits these objectives, as it brings further the findings and priorities in areas like agroecology, food systems or freshwater.
To learn more about our commitment to #ResearchExcellence, follow #FASTERH2020 on Facebook and Twitter

---
Subscribe to our Newsletter to stay informed about the activities carried out by the project.