📅 25 December 2020
FASTER aims to develop a knowledge transfer framework, to produce excellent scientific research and technology. In line with this objective, we are proud to announce that one of our research partners was honoured with the 3rd prize of excellence in the congress "6th International Congress of Plant and Animal Biodiversity – CIBVA6- 2020."
Dr Boutheina Stiti (INRGREF) presented her work titled "Effect of provenance, mode of storage and treatment on the chemical composition and antioxidant activity of Cork Oak Acorns (Quercus suber) from North-Western region of Tunisia" in collaboration with Dorra Jlidi and Pr. Nizar Moujahed (INAT). She has demonstrated the importance of excellence in research with the results obtained from her study, the objective of her presentation was to promote the acorn of cork oak in animals.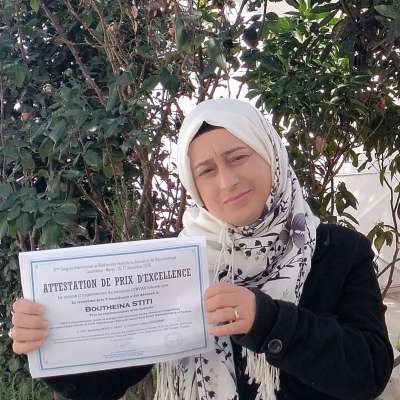 The congress was held online on December 25, organized by the Mohammed V University of Rabat in Morocco. A network of 55 leadings university scientists, administrators and researchers, from 9 countries participated to cover the topics of ecosystem restoration and the conservation of threatened habitats.
The participants contributed by sharing their experience in new approach innovations, knowledge and best practices through the excellence research, in a platform in which they discussed the trends and concerns of ecological and socio-economic aspects. As well as practical challenges encountered and solutions adopted in the fields of biodiversity and the restoration of suitable conditions for a balanced functioning of ecosystems.
FASTER support research networking congresses by the importance of cooperation of national and international Scientifics and researchers to jointly improve the different areas related to the environment and the protection of its biological components against harmful effects.
To learn more about our commitment with #ResearchExcellence, follow #FASTERH2020 on Facebook and Twitter

---
Subscribe to our Newsletter to stay informed about the activities carried out by the project.