📅 22-26 March 2021
📍 Online Activity
One of the FASTER project's main objectives is to reinforce the research and knowledge transfer capacity of INRGREF and associated Tunisian partners concerning innovative land and water management practices to face climate change.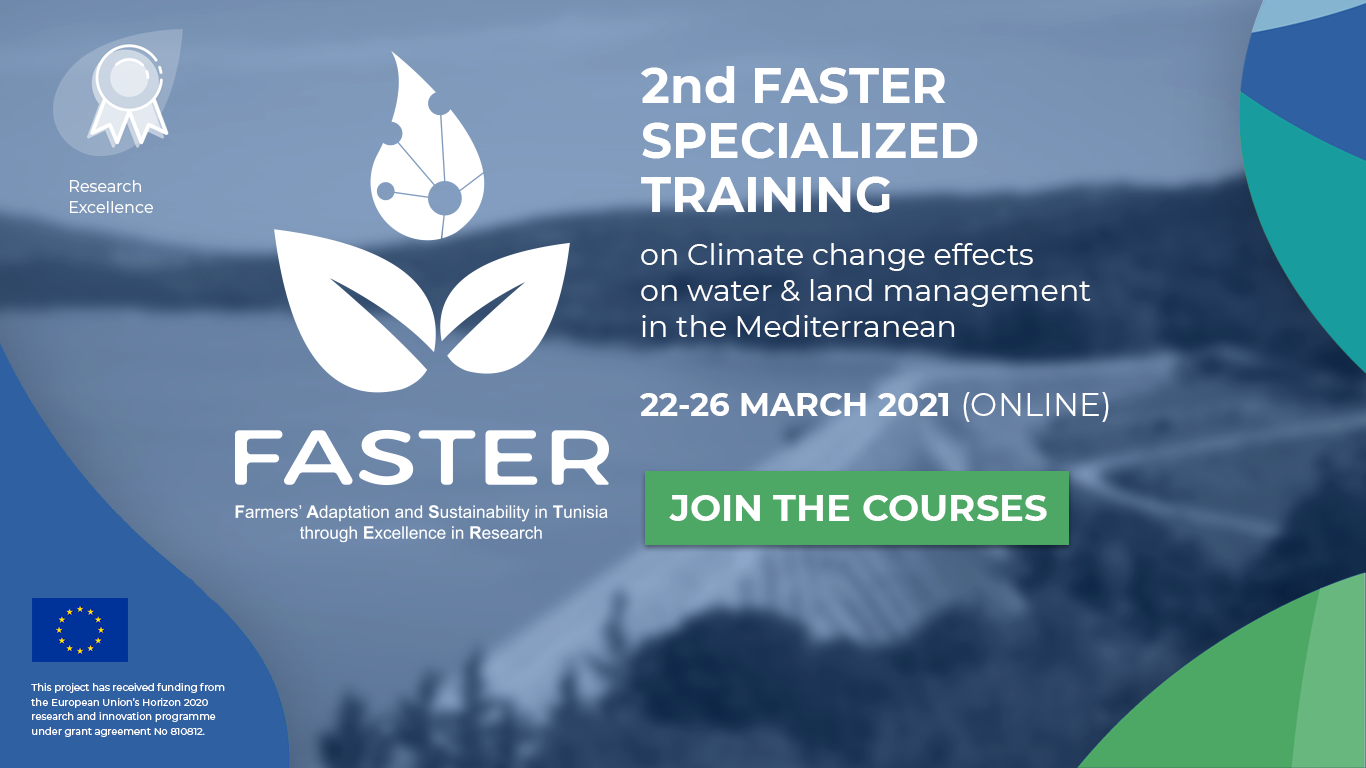 For this purpose, FASTER is launching its 2nd Specialized Training from March 22 to 26, 2021. The training sessions' topics will revolve around the effects of climate change on water and land management in the Mediterranean.
In a virtual setting, Lund University professors will teach the courses for five days, from 09:00 to 12:30. The participants will learn how to improve their research skills and knowledge in adaptation to climate change, terrestrial ecology and water resources management and innovative governance. Professors will teach through practical exercises and providing examples of new research tools for developing improved education, research, and scientific output. This training course will allow participants to increase their international networking.
The training will cover five areas:
-Climate change effects on water management in the Mediterranean
-Integrated water & land resources management
-Geographical Information Systems (GIS) and remote sensing techniques for landscape Studies
-Recharge and groundwater modelling
-Modelling of crop irrigation and salinity effects
FASTER invites students and young researchers from INRGREF and associated partners to register before March 15, 2021. The number of participants is limited to 20 students.
For more information, visit the dedicated page: https://bit.ly/3ut9ffA
Registration form: http://bit.ly/2Mn1Ddi
To learn more about our commitment with #ClimateChange, follow #FASTERH2020 on Facebook and Twitter

---
Subscribe to our Newsletter to stay informed about the activities carried out by the project.