The European Commission adopted on February 24th a new EU Strategy on Adaptation to Climate Change, which sets out the way forward to prepare for the unavoidable effects of climate change. Climate change is taking a toll not only on the economy but also on the health and well-being of humans, who are increasingly suffering from heat waves, devastating droughts, to decimated forests and coastlines eroded by rising sea level.
The new EU strategy has a global purpose as it encompasses all sectors of society and all levels of governance around the world. In order to build a climate change resilient society, the EU new strategy proposes to:
improve knowledge

of climate impacts and adaptation solutions

step-up adaptation planning and

climate risk

assessments

accelerate

adaptation action

help to strengthen resilience to

climate resilience

on a global scale
Additionally, the EU urges that the adaptation measures are based on sound data and risk assessment tools available to everyone. Therefore, the EU will support the further development and implementation of adaptation strategies and plans with three cross-cutting priorities:
integrating adaptation into macro-fiscal policy

nature-based solutions for adaptation

local adaptation action.
Read the full press release here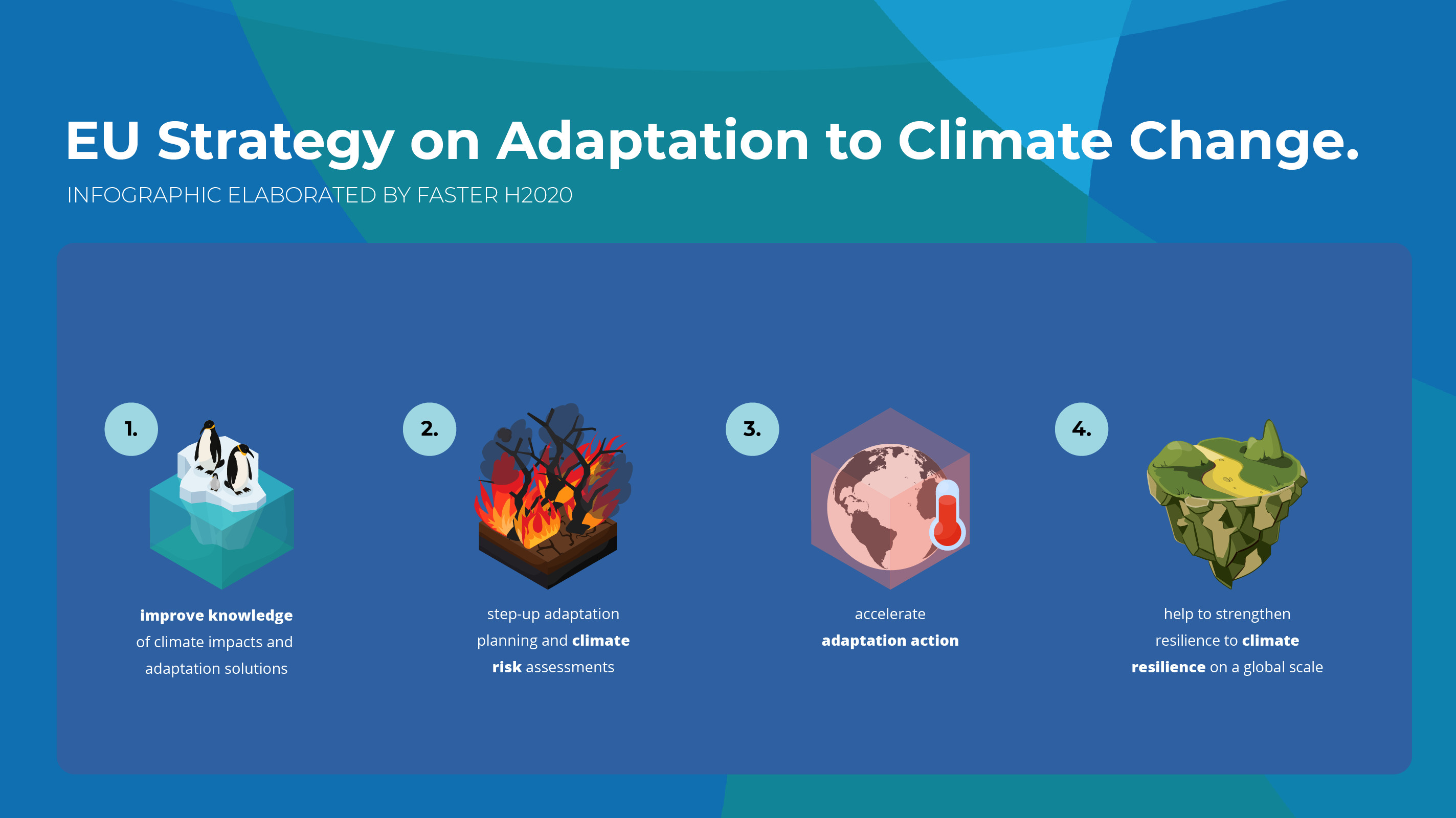 To learn more about our commitment with #ClimateChange, follow #FASTERH2020 on Facebook and Twitter

---
Subscribe to our Newsletter to stay informed about the activities carried out by the project.